Denise has been licensed in Arizona Real Estate since 1985. Her husband Patrick is the President of Realty Executives International with over 500 offices worldwide, based in Scottsdale.

Denise is a Certified Luxury Home Marketing Specialist, holding the highest designation, GUILD, honoring the top 5% of Luxury Agents worldwide. A Paradise Valley Homeowner and Luxury agent since 1986, she serves clientele's global residential needs, investment properties, downsizing transitions, descendant first-time homes and relocations. A full time year-round career agent, Denise adds-value to the most sophisticated transactions: Past achievements & training includes licenses in B-1 general contracting, land syndications, & Series 7, 22 & 63 wealth management. She is also a Legacy LEED AP. Her Volunteer & Community positions have included Chair of the Arizona Chapter of the US Green Building Council; a Founding member of Conscious Capitalism Arizona; a Charter member of the Institute of Sustainable Infrastructure; and positions in the Paradise Valley Township, where she has been a homeowner since 1986. Denise has owned homes in Paradise Valley, Scottsdale, and Phoenix. Denise is a CREA Global & Canadian Specialist and serves on Scottsdale Association of Realtors.
Discretion, Personalized Service, Lifelong Relationships
A Paradise Valley Homeowner and Luxury Agent since 1986

Because Experience Matters
A TRUE INTERNATIONAL NETWORK Realty Executives International was estalished real estate franchise systems in the world. Patrick works daily to support its 8,500 agents in over 500 offices. As over 40% of all Arizona home buyers come from out of state, with this number steadily growing, having access to a strong network of top Executives throughout the World becomes the strongest component of an Arizona based Real Estate Professional's business model. Realty Executives provides access to worldwide camaraderie, industry knowledge, best-practices and the newest technologies. Established in 1965 here in Scottsdale, It is now one of the largest and most estabashed residential brokerage Franchisors in the World.
Coram Deo
#ExecElite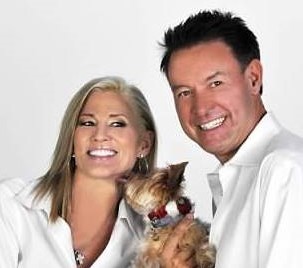 Realty Executives - Scottsdale
10607 N Hayden Rd
Scottsdale, AZ 85260
Denise van den Bossche 602-980-0737
Realty Executives - Scottsdale
10607 N Hayden Rd, Scottsdale, AZ 85260
AZ DRE License Numbers: DV139