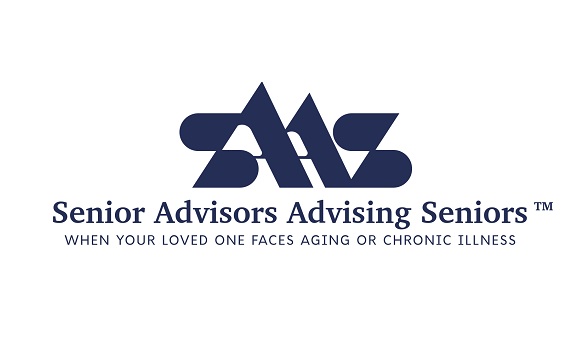 Our mission is to be your lifetime advisor, and Real Estate is just one aspect of your journey. We are aligned with the top professionals in the Arizona in order to quickly connect you to the right specialist at the right time. Every situation is unique and you need tenured and skilled Senior Advisors to help you evaluate your options. We can introduce you to the experts to surround and support you in your journey. Call Denise today at 602-980-0737.


SRES®

The National Association of REALTORS® (NAR) Senior Real Estate Specialist designation Life stages impact real estate choices. The Seniors Real Estate Specialist® (SRES®) designation is for REALTORS® who want to be able to meet the special needs of maturing Americans when selling, buying, relocating, or refinancing residential or investment properties. By earning the SRES® designation, REALTORS® are prepared to approach mature clients with the best options and information for them to make life-changing decisions. It also provides a Bilateral Cooperation Agreement with organizations outside the U.S. as an International REALTOR® Member of NAR. Twenty years of experience working with this demographic in the metro-Phoenix area has provided me the ability to introduce you with a large network of resources and experts that specifically service this demographic. Whether downsizing, aging in place, or looking for an amazing transition.


LEED AP®

What is a healthy building, and why should that be important to you? Healthy hospital stays frequently result in devastating issues for those with compromised immune systems. But indoor air quality and proper ventilation are just the beginning of a healthy environment. You need to know the questions to ask and the issues to look for when it is your turn to select accommodations for a loved one in need. LEED® is the most stringent of all certifications for both commercial and residential structures. Achievement of the LEED Accredited Professional (LEED AP) designation, is to qualify by experience, as well as pass one of the most difficult professional business exams. Leadership in Energy and Environmental Design® is a designation managed by the U.S. Green Building Council. Far more stringent than any other Realtor designation or "green" building design, the vast majority of LEED APs today are licensed degreed practicing Architects. Although do not hire an architect to accompany us while we explore housing options for our loved ones, there are many factors you should consider. More about Sustainability.

Denise van den Bossche is a Legacy LEED BD+C,® the most all encompassing designation covering all aspects of LEED, with an estimated 30% exam pass rate. She has maintained the continuing education for this credential for over twenty years. More about Green and Sustainability here.


Aging-in-place, Assisted Living, Decluttering, "Right-Sizing," Concierge Health and Life Care Management
At some point your loved one may have specialized needs, whether age-related or chronic illness. The emotional hurdles every family faces during this transition is daunting. After a lifetime of achievement, your loved one deserves to continue living the lifestyle they have built upon and interact with people who can participate in a conversation that is enriching and engaging. Services needed may range from retrofitting a home to age-in-place, a companion to help with simple tasks, a driver, companion, another set of eyes on an existing treatment plan, or a nurse full or part time. In other cases, it may be relocating to one of the largest selection of housing options available in the Phoenix Scottsdale Valley, the 5th largest metropolitan in the U.S with a population of 4.9 Million. Known for its warm weather, some of the best medical facilities in the world, low taxes, great restaurants, shopping and the Arts, the Phoenix-Metro Valley of the Sun has attracted one of the largest pools of developers for transitional housing opportunities worldwide. You need a resource in the selection process with knowledge that only direct experience can provide.
Denise van den Bossche is a founder and affiliate of Seniors Advisors Advising Seniors®, a consortium of experts to surround and support families facing aging or ailments.
Realty Executives - Scottsdale
10607 N Hayden Rd
Scottsdale, AZ 85260
Denise van den Bossche 602-980-0737
Realty Executives - Scottsdale
10607 N Hayden Rd, Scottsdale, AZ 85260
AZ DRE License Numbers: DV139